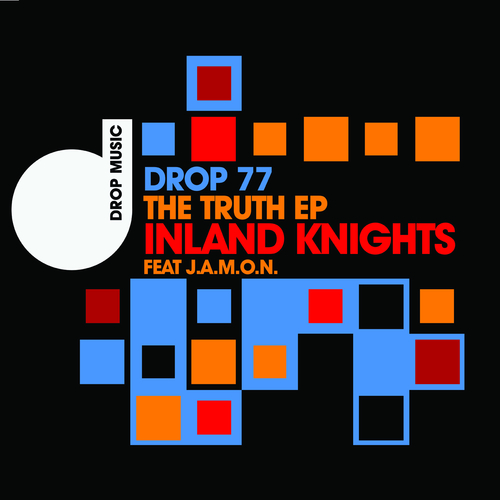 The Truth EP
Available Formats
Tracks
Price
Buy
Download Single (

MP3

)
2 tracks

£

1.78

Download Single (

WAV

)
2 tracks

£

1.78

Download individual tracks
From £0.89
Description
Inland Knights - The Truth EP
The Miami WMC preparations wouldn't have been complete without a new Inland Knights release, and just in time for the sun and sand the Nottingham duo serve up their latest on home label Drop Music. We all know what to expects form the IKs and 'The Truth EP' is no different: 2 tracks of straight up dancefloor popping underground house, crisp beats, driving deep basslines and expertly woven samples providing the hooks. Previous Inland Knights collaborator J.A.M.O.N. provides the vocals on We Gone Play. The WMC can went off with a bang with much support from Key dj's playing this ep.
Reviews
KEY DJ SUPPORT
jozif: Good stuff as per from the boys! Will support in MIA this yr
Mark Farina: nice!
Phil Weeks: Love this track (Nomad)
Miguel Migs: cool tracks
Graeme Park: I'm digging it!
DJ Heather: Always quality from The Knights
Soul Minority: Nomad is really cool ! Will play !
Moodymanc: party time!!! both really cool for me thanks!
Giom: What a super release. The JAMON track is the one for me!! Full support
Kolombo: 5/5 BANG!
Grant Nelson: Knights coming correct as always!
Nils Nuernberg: Yeah... try this out! THX
Halo: Nice to see the boyz are back in busines
Justin Harris: HOT!! love this a lot! suppoooort!
DJ Roog: cool stuff!
Massimo DaCosta: Strong EP from the Knights ! love it.
Jask: feeling Nomad
Andy Ward: love JAMONs voice but Nomad is the one for me
Diz: Nice on ya fellas!! Nomad is my shiznit!!
Alex P: Fuckin 'A' Man love it! both tunes on radio playlist
The C90s: tasty house! nomad the one for meeee
Chuck Love: Drop Music in classic form.... Full support
Darren Holland: Wicked little roller me likes
Asad Rizvi: Solid as ever!
DJ Mes: This is great! My Favorite INland Knights release in recent memory.
Da Sunlounge: oooh I like! both track are hot. we gone play - could end up being a big one!
Jay West: always a treat to find IK in my mail!
Nacho Marco: Yes, full support !