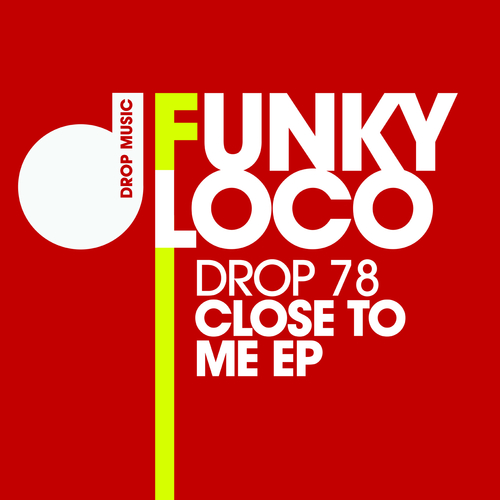 Close to Me EP
Available Formats
Tracks
Price
Buy
Download Single (

MP3

)
2 tracks

£

1.78

Download Single (

WAV

)
2 tracks

£

1.78

Download individual tracks
From £0.89
Description
Funky Loco - Close to Me EP
Funkyloco, aka Pablo Varela, started his DJ career in 1989 stimulated by acid house and hip-hop. His sound was formed on the basis of record labels including Strictly Rhythm, Tribal America , Crydamoure , Roule and Murk Records and has remained true to this with a consistent slant towards deep, funky and tech-house.
As producer Pablo has been in charge of delivering some of the hottest tracks lately on So Sound ,Uma and Maracuja labels, from downtempo, to covering the whole spectrum of House, keeping a hight level of production, always tasteful and innovative while receiving feedback and support from some of the most established names in the industry such as Mark Farina, Inland Knights, Roger Sanchez, Jhonny Fiasco, DJ Sneak, Phil Weeks, Dj Mes, Grant Nelson, Sonny Fodera, Nacho Marco, Moodymanc, Gramophonedzie, Jason Hodges, 1200 Warriors, Joss Moog, Littlemen, Chuck Daniels, Tommy Largo, Giom, Kinky Movement, Erik Bo and many more!

Hope you enjoy and thanks for your support.
Reviews
full support
Mark Farina, Inland Knights, Roger Sanchez, Jhonny Fiasco, DJ Sneak, Phil Weeks, Dj Mes, Grant Nelson, Sonny Fodera, Nacho Marco, Moodymanc, Gramophonedzie, Jason Hodges, 1200 Warriors, Joss Moog, Littlemen, Chuck Daniels, Tommy Largo, Giom, Kinky Movement, Erik B